Opportunities
»
Advertise 5 Sites For ONE Year
»
Free Associate Membership
Products and Services
»
Super Solo Ads
»
Extreme Traffic Pack
»
18 Memberships FREE for LIFE
Free Stuff
»
Internet Marketing For Newbies
»
FREE Classifieds
Free Traffic Packages
»
500,000 Mega Ad Credits
»
Promote To ONE Million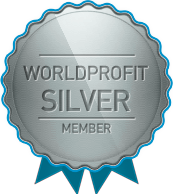 Published by: Laurie Haynes on 28-Jan-22
Learn to invest in yourself
Learn to invest in yourself and your dreams but be reasonable about how long it can take to get the results you want.
Have you come across advertisements that promise you the opportunity to make money but not just any amount of money but a ridiculous amount of monthly income. Which would be unachieveable for a college educated trained professional in the field of medicine, engineering or law.
You may ask how could an average person make as much money in a month that takes most people to earn in a whole year?
The truth of the matter is that only a small percentage of people online can achieve this because it takes determination to stick it through. This includes continuing through economic hardship, which is not easy to do.
People are interested in an opportunity when it is popular and everyone is talking about it. But what about when there is no one clicking anymore?
Will you still be motivated to still promote and discuss the program you joined that promised you riches overnight. That is the reality of the 99 percent. Most people don't have all the missing parts.
Those who make $50,000 a month usually don't disclose the fact that they have a marketing budget, or that they have been building a large email list of subscribers or that they spend money every month on advertising campaigns that reaches lots of consumers.
How can a newbie with no marketing experience compete with the top marketing guru's. Well I will tell you a little secret.
The average person can reach success with making money online, if they focus on connecting with like-minded people. There are groups of people who are interested in the same things that you are. Once you find that group and share stories and build a network of followers, you will have a greater chance of earning a living as an affiliate for big company products and services.
The other thing to remember is that people want to follow the recommendations of a person who is actually using the product. Some of the best product or service reviews are from people who can give an unbiased opinion of why the chose to use XYZ.
As far as earning 50 thousand dollars a month the focus should be on partnering up with a company that offers valuable services to consumers and that will compensate your efforts for sharing it with those who know you. This will make it easier to share your experiences with the goal of helping others become a better version of themselves.
Steps to taking an opportunity and turning it into an achievable reality.
Pick a company that you believe in
2. Learn about the types of products and services that company provides
3. Use the services and then share your experience
4. Make sure to tell the pros and cons
5. Set out with an intention of helping others succeed
Following this blueprint is how an average person can achieve the kind of life changing income that you only dream about.
Starting a company or promoting someone elses product will take time to learn a new skill. The biggest skill is how to attract visitors and gain traffic organically. It could take months even years to see any results but have a plan and stick with it for the long-term.
Decide on how you want to reach your goals but also be ready to make adjustments along the way.
You have probably heard that all it takes is for a person to visualize what they want and speak it into existence. This is pretty much the definition of the "law of attraction" whatever a person focuses their mind on will soon come to pass.
For instance if you want 1 million dollars than you can tell yourself that you are a millionaire in preparation of becoming one. The truth of the matter is that you will open up your perspective to recognize opportunities that will lead to you increasing your net worth.
Dreaming Big requires an action plan
You may have seen that there are people who have dreams of things that they would love to do if they had the time to do them. There are those who have faith in the future of reaching a particular goal, but without an realistic schedule of what tasks will get you there it will not allow you to actually make these ideas happen.
So manifestation is not enough if you do not have the action to put into place. Each day you must have a to do list of things that you want to accomplish.
Taking action, putting your daily tasks into motion is the biggest advice I can give if you want to make major changes in your life for the better. Most people will say that they want to make more money, but this is short sided. Instead a person should say they want to build a product that will help people find solutions.
How can you help people find solutions to their problems? if you can answer that question then you will be well on your way to meeting your goals and manifesting your dreams.
Remember there is no magic pill, it will not come easy. It takes lots of hard work, planning and determination to not give up.
Once you put in the work then you can realize a dream that can grow bigger than you could ever imagine. But it must start from a place of humility, gratitude and self-serving of others.
Put in the work, stick to a plan of action and then receive the rewards. The internet has made it easier to reach a global audience.
My Opinion and Thoughts
If you are a small business and you have a product or service that you want to sell than it will take unwavering belief to stay the test of time during an economic crisis. People are looking for solutions and answers. You can build a lifestyle brand that will be something other people are seeking. That is why it is best to find something that you are good at doing.
Starting a business not for everyone. Some find success by freelancing their skills out to others. Maybe you don't want to sell products or even setting up a website. If that is the case that is okay. You just need to have a plan, figure out what daily tasks you will need to do to gain the momentum you want to see.
The road will require that you keep reading and learning from mentors
If you build a brand that can offer resources than you can leverage those queries to build a community of subscribers who are interested in what you have to offer them. That is why it is important to access your strengths and weaknesses, so that you can build upon the things you know about.
Think about how you want to grow your brand. It could take months to come up with a strategy that will work best for your business. Start by reading books from other successful mentors to help you with the motivation needed to keep going.
What steps do you need to take to make your dream a reality?
In conclusion: Once you write down your goals then come up with a to-do-list first and then do something everyday in your business. Post content to a blog, upload a video, share links on social media, recommend products or interview people in your industry.